Check out some of our latest XL tiling tools, just arrived from Italy from Raimondi, the innovators in tiling products since 1974.
..
.
Raizor Cutter
The new version of the Raimondi large format tile cutter, now lighter (9kg), compact and comes with padded carry bag and 3-12mm breaker.
.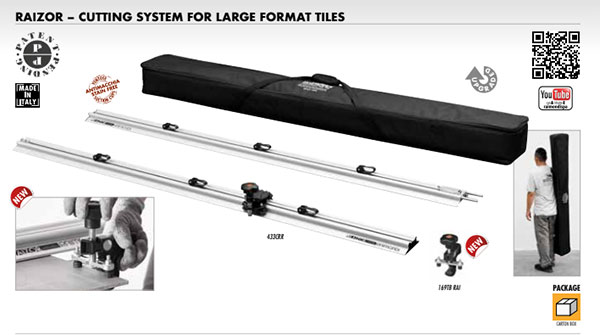 .
Made up of two 160cm guides, the inbuilt suction cups, secure it to the tile and enable a precision score. The accessory 103cm extension
Allows a maximum cutting length of 447cm, or convenient 275cm by combining with one guide
For extra thick tiles an optional 12 to 20mm heavy duty breaker is available
....
Power Raizor
Add the Power Raizor unit to convert into a tile saw that can perform 45°/90°/180° cuts or add a mitre or bullnose wheel for high volume shaping. Can be used wet or dry.
.

.
.....
.
BM180 Plus Table
The BM180 Plus is a portable, variable width table for large format tiles, the width is adjustable from 100cm to 150cm and two tables can be secured together to make a 3600x1500 workstation
.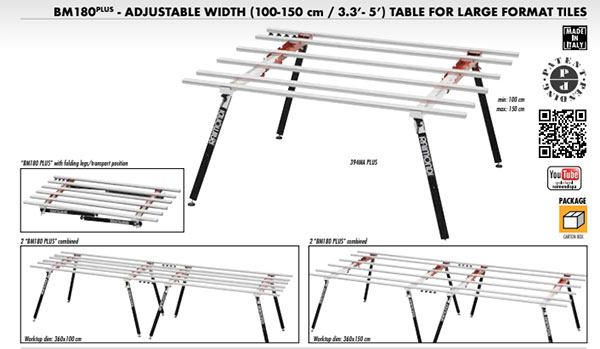 .
.
.
Easy Move MKIV
Raimondi's 4th generation of their easy-move slab handling frame, it's 25% lighter at 24kg, it has improved suction cups that will secure to textured tiles. The eight RV175 suction cups have pump action and gauges so the vacuum can be monitored and restored if necessary.
.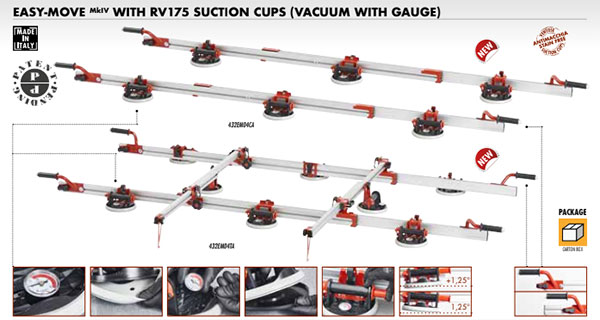 .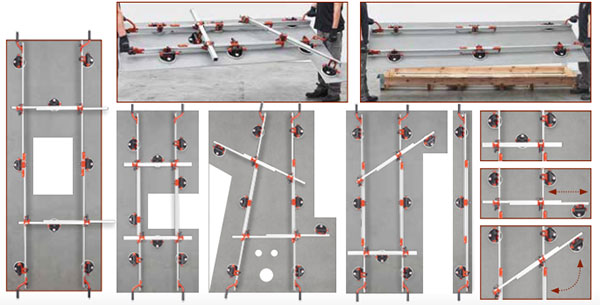 .
.
Cam Adv Trolley
The Adv Trolley is designed for the storage and transport of large tiles, up to 3200x1600, coupled with the easy trolley it allows for the easy and safe spread of adhesive when back buttering the tile.
.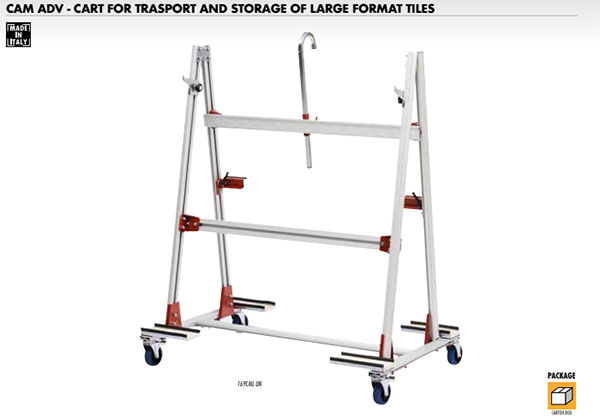 .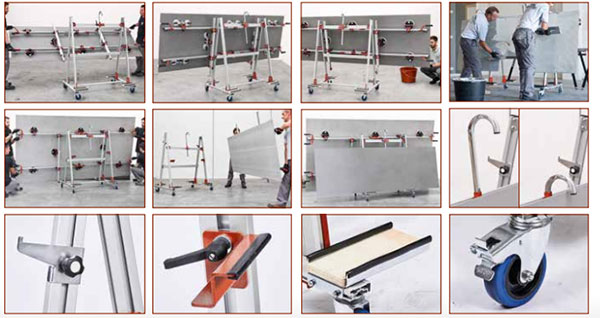 .
.
Raimondi RV175 Pump Suction Cup
The RV175 is a high performance pump action suction cup which will attach to textured tiles and the pressure can be monitored on the gauge, allowing you to restore pressure if necessary. The maximum load capacity is 130kg and the pad is stain free.
.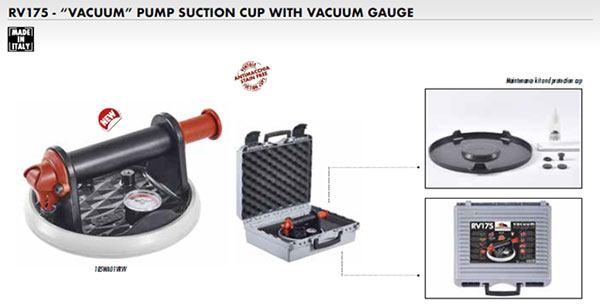 .
.
BC45 Mitre Tool (coming soon)
The handheld BC45 Mitre Tool is designed for fast and precise mitres on large format tiles, without any limit on length.Will mitre up to 20mm tiles. Can be used wet or dry.
.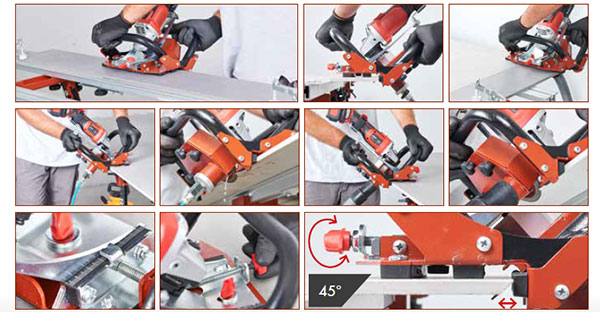 .
.
Check out the catalogue for more info on these great tools (16MB)