With temperatures dropping and a chill in the air, we're finding ourselves dreaming of cosying up to a nice warm fire.
As striking as they are functional, tiles are the perfect option for around the fireplace. Firstly, and most importantly they are fire resistant! Tiles get fired at more than 1200 degrees and are not a flammable material. This means you can choose any porcelain or ceramic tile to reflect your personality and style. Tile Space has thousands of different designs and each look will give a feel to your home. For a rustic feel, choose wood-look or stone-look tile or for a more contemporary and premium feel opt for marble-look.
Our Azuma Grey 600x1200 is inspired by industrial Japanese design for a sophisticated yet understated look.
.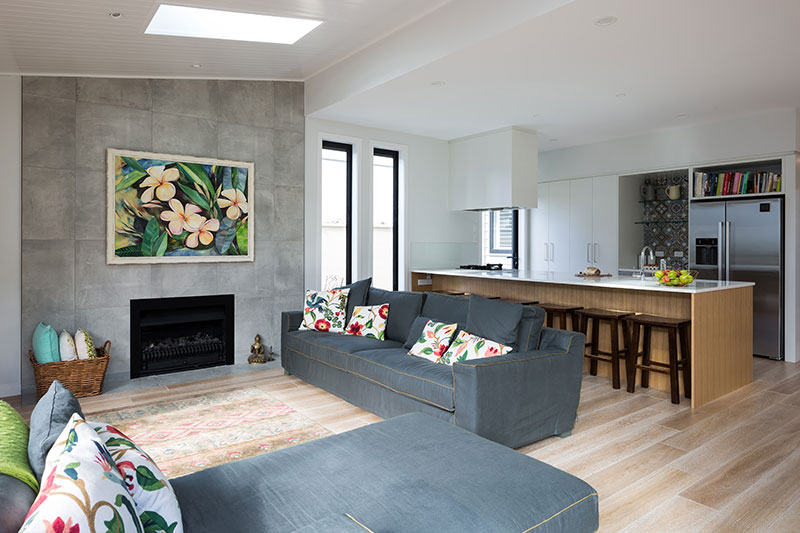 Tiling the whole wall is great way to create a focal point around the fire. Tile used: Cementia Grey
Photo credit: Mark Scowen Photography www.intense.co.nz
.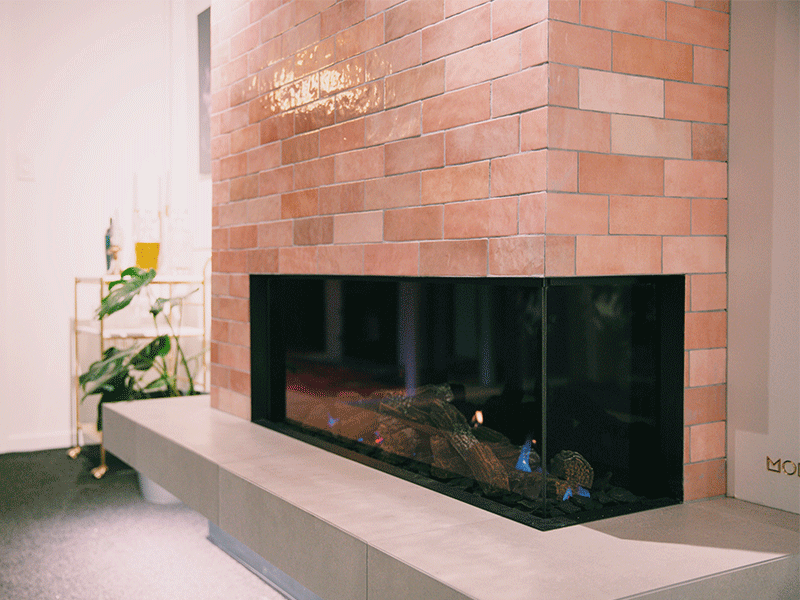 Pink tiles! How cool do our Artisan tiles look on this fireplace at Wellington Fireplace. Available in 10 colours, Artisan portrays an old-fashioned handmade look which is all about crafted characteristics such as variation, unevenness and imperfect edges. A classic look that will stand the test of time.
Tile used: Artisan Rose Mallow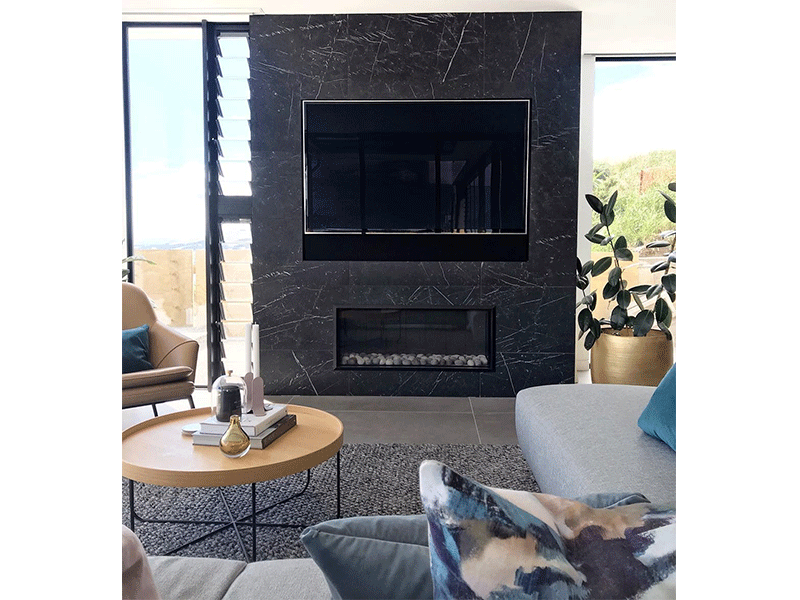 A stunning statement fireplace designed by Mint Six Interiors. This Italian black marble look tile is the perfect choice for modern living, offering a feature that's contemporary as well as timeless.
Tile used: Marvel Nero Marquina
.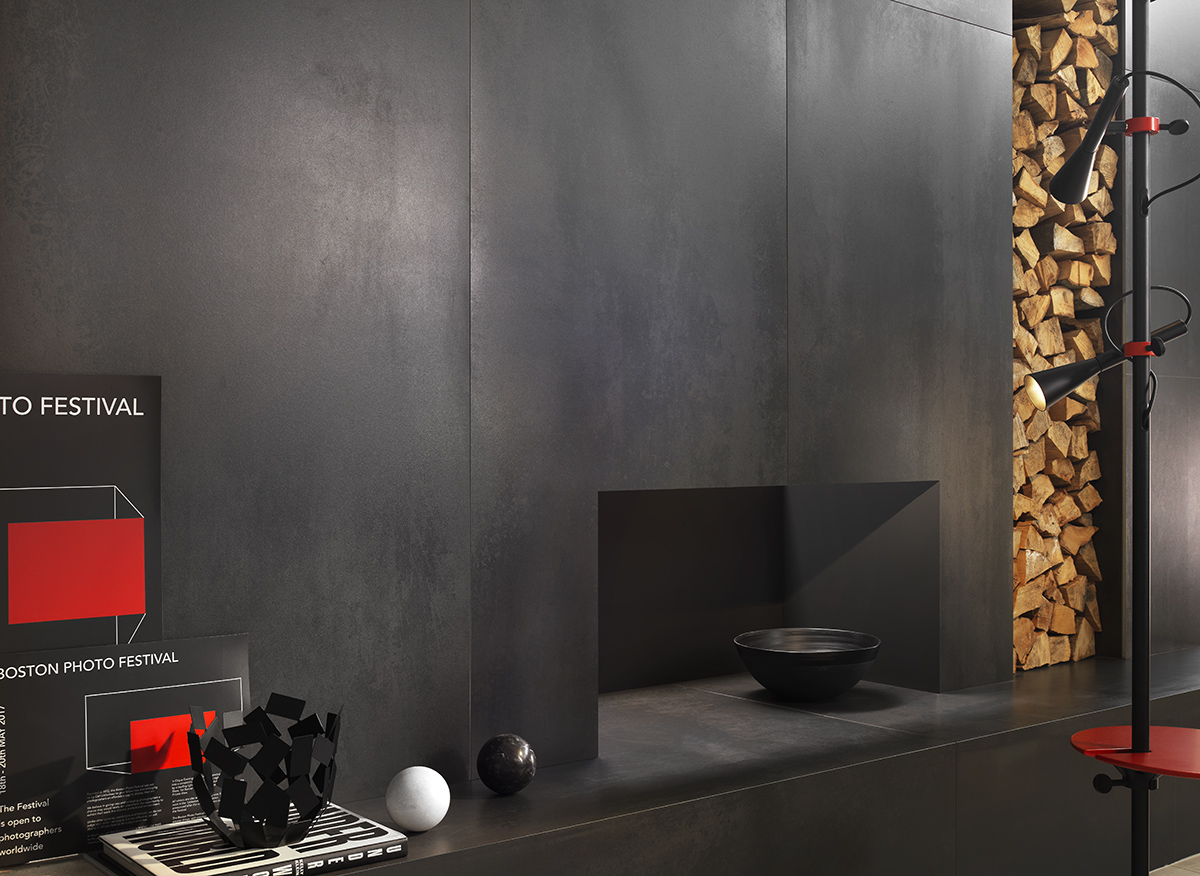 Using just one large tile reduces grout lines and creates a dramatic, modern look. Generally, large format sizes will make a space feel larger and grander. The Metaline Iron tile replicates the look of Iron for a moody/industrial look.
.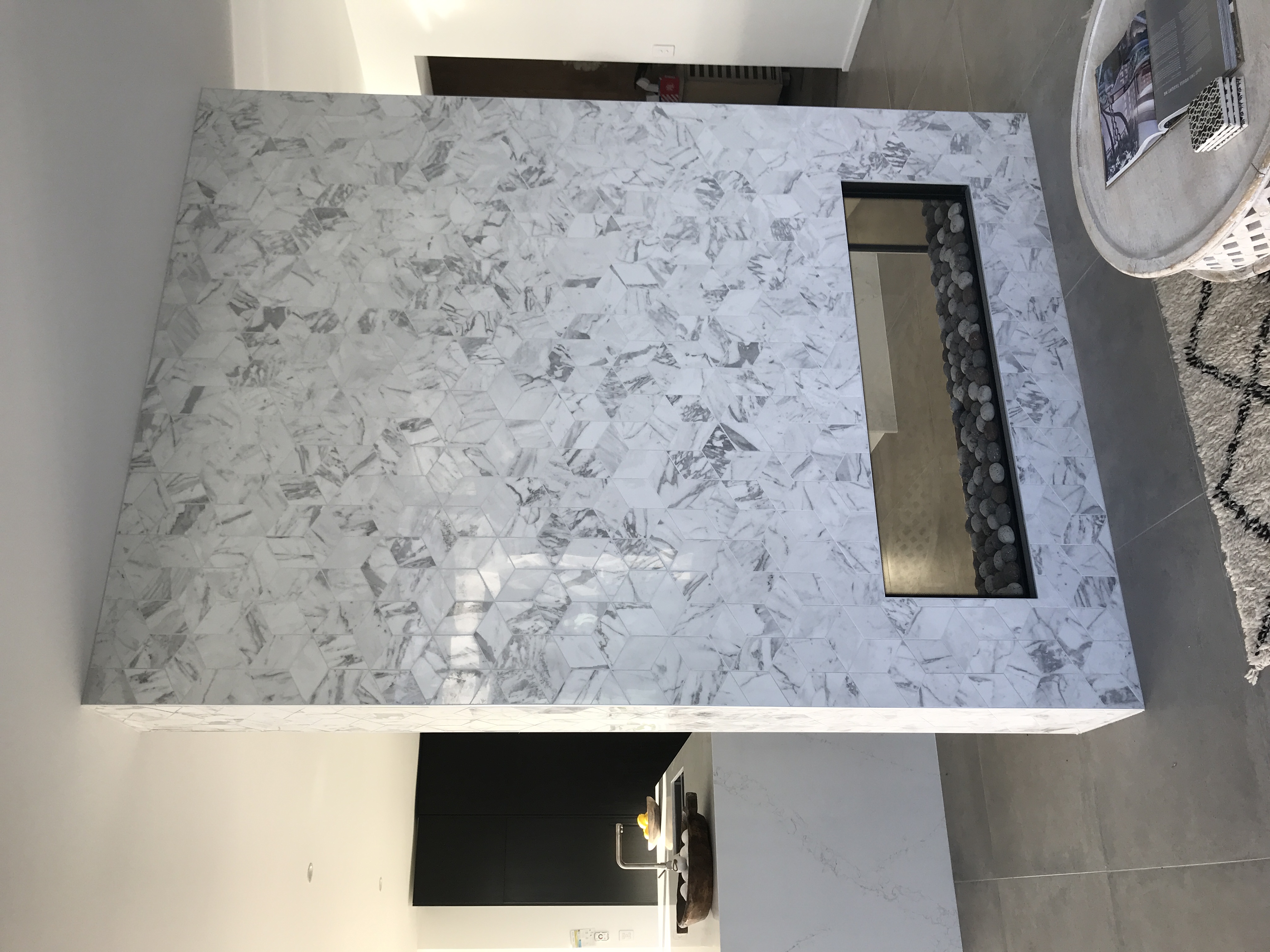 How stunning is this fireplace using Marvel Statuario Cube. This tile takes marble look to a whole new level, offering a bold and geometric look. Taking the tile from the floor to the ceiling gives the illusion that the space is larger, whilst also acting as a room divider between lounge and kitchen.
Tile Used: Marvel Statuario Cube
.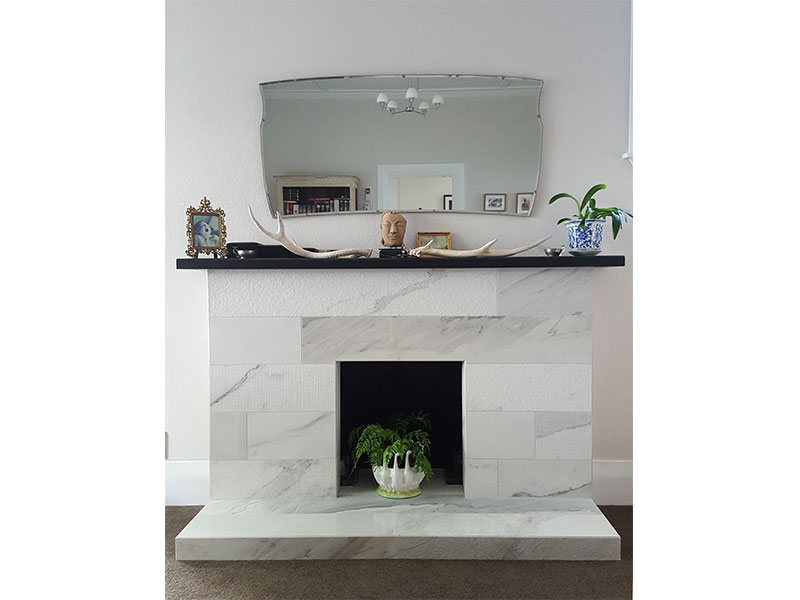 Tiles work for even small fireplaces, this traditional look has an elegant and timeless feel.
Tile used: Apuano Listello Mix 20x120
.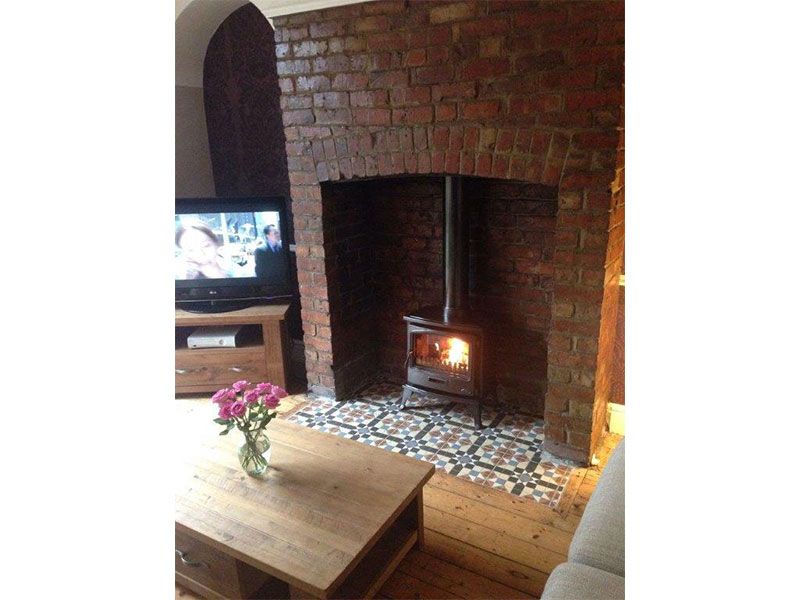 Our Dorset Marron tile is perfect for a traditional look and creates a great hearth in this cosy home.
.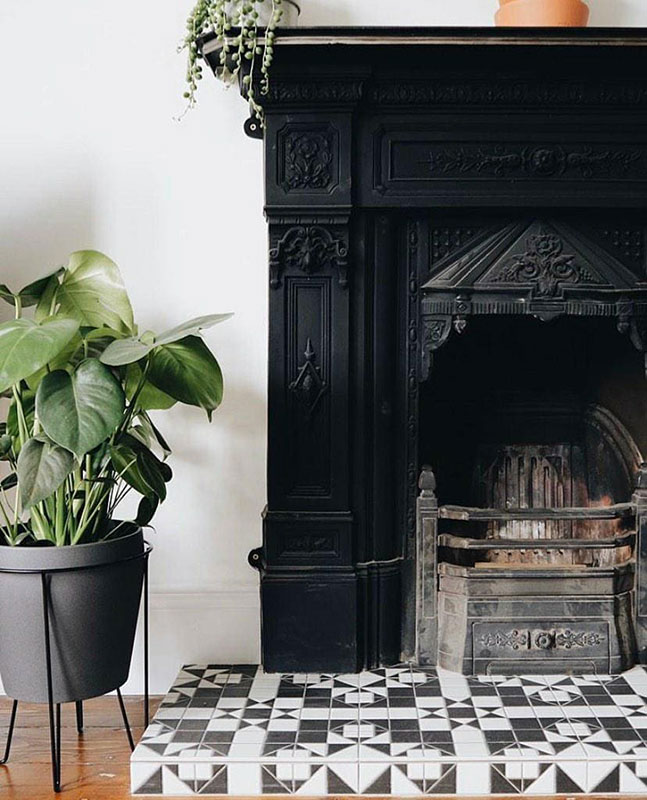 Our Harrow Grafito tile is a great way to create a traditional looking hearth. Photo credit - Cermicaetc
.
Finally, tiles are very durable and easy-to-clean, they don't build up dust and dirt, or support mould or mildew, making them a great solution If you have concerns about allergies and asthma. When properly installed they'll look as good in 20 years as they do today!