What could be drab and dreary is transformed into a cosy and intimate space by Auckland design firm Design Haus, who have created a wonderful example of what to do with a bathroom that has no natural light. Design Haus' Client wanted to transform a basic and tired downstairs bathroom into a space that had plenty of wow factor, especially as it would be used by their guests.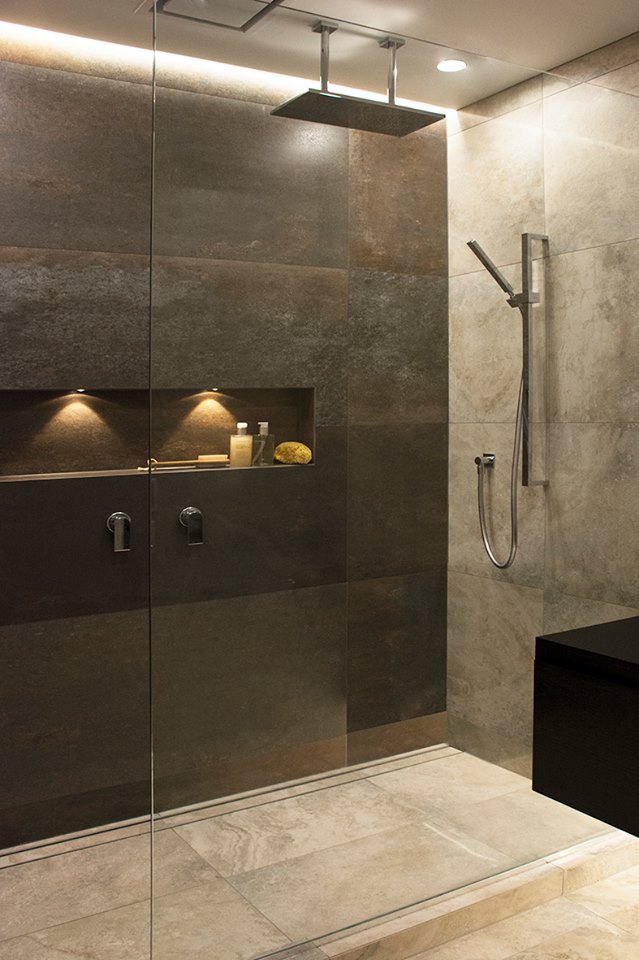 The Client's brief was to create a 'cave like space' – Intimate and dark, yet warm and inviting. Both Design Haus and their Client fell instantly in love with Tile Space's Steel Corten Matt which brings a raw look and texture to this bathroom. It's 600 x 1200 size exaggerates its presence, while the feature lighting washing down on the tiles adds ambiance and highlights the variation in each beautiful tile.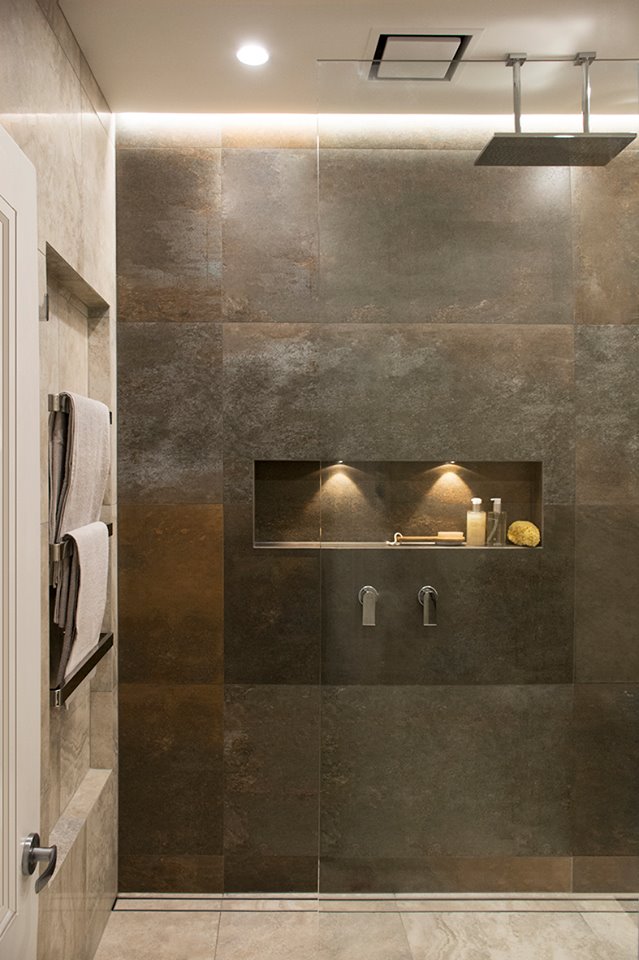 This room is a great example of how a tricky space can be transformed with the eye of a good designer and of course some fantastic tiles!