Inspiring subway tiles and lay patterns to liven up your space!
Designers George C. Heins and Christopher Grant La Farge created the distinctive tile in 1904 for the very first station of New York's subway system. Tiles were a great solution, making the new stations look spic and span and reflecting plenty of light with their white gloss finish.
Following on from their introduction to the subway, people quickly adopted the idea of introducing subway tiles in areas that were important to keep clean such as bathrooms, kitchens, food stores and cafes.
Today subway tiles come in all shapes and sizes and people experiment with all sorts of lay patterns, check out just a few of our favourite looks below!
Our Artisan White Gloss subway tile is a gorgeous complement to this modern yet laid back kitchen, laid in vertical stack lay for a contemporary look that also tricks the eye to make the splashback look taller.
These tiles are cut specifically so that they can be laid in a chevron pattern. As part of our Waterfall range they are made to give the look of slate and work in with the rest of the range, making them an easy way to add a cohesive feature wall to your space. Laid in a vertical pattern which adds height to the room. Photo from Kara Rickard Instagram.
Master Block Bathroom rennovators Amy & Stu did an amazing job brightening up a dark bathroom and adding character with our Artisan Burgundy tile. Laid in a vertical brick lay, the vertical lay adds height, while the brick lay pattern is in keeping with the Art Deco theme.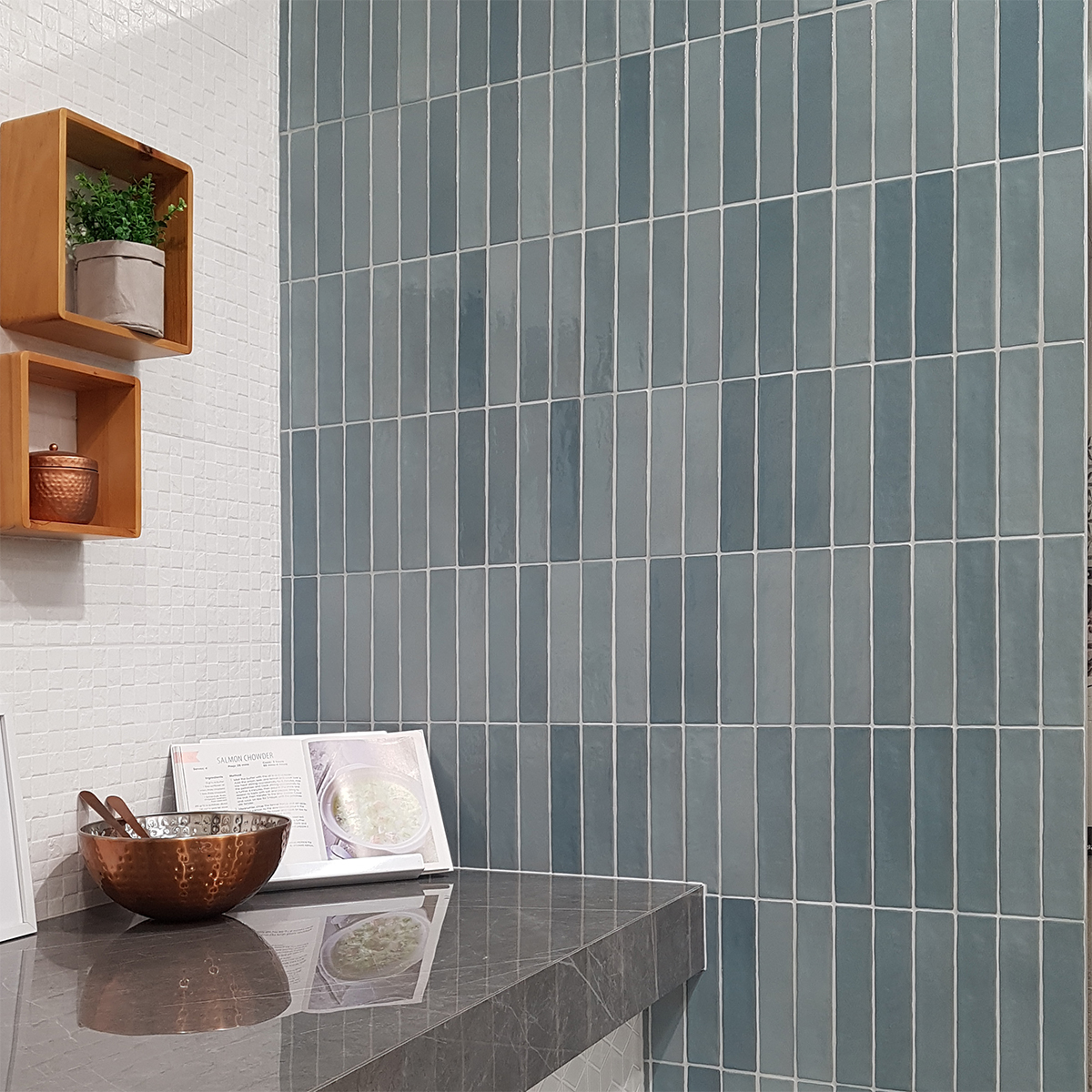 Tiles with a handmade look give a space a natural and organic quality for a soft and relaxed feel in your home. This is our Pisterella Aqua laid in a vertical stack lay pattern.
Our Diesel Camp range is designed with 3 different finishes, Gloss, Rock and Canvas which can be mixed or laid separately, below is our Diesel Camp Canvas Black laid in a horizontal stack lay for a modern look.
This gorgeous feature shower comes from Wellington builders i will construct, they used the vertical stack lay pattern will make the space look taller and make the traditional style Artisan tile look more modern.
Bronze and green are a classic combination that never gets old and this splashback using our Artisan Moss Green is no exception! The classic brick lay pattern fits perfectly with the look and feel of the space.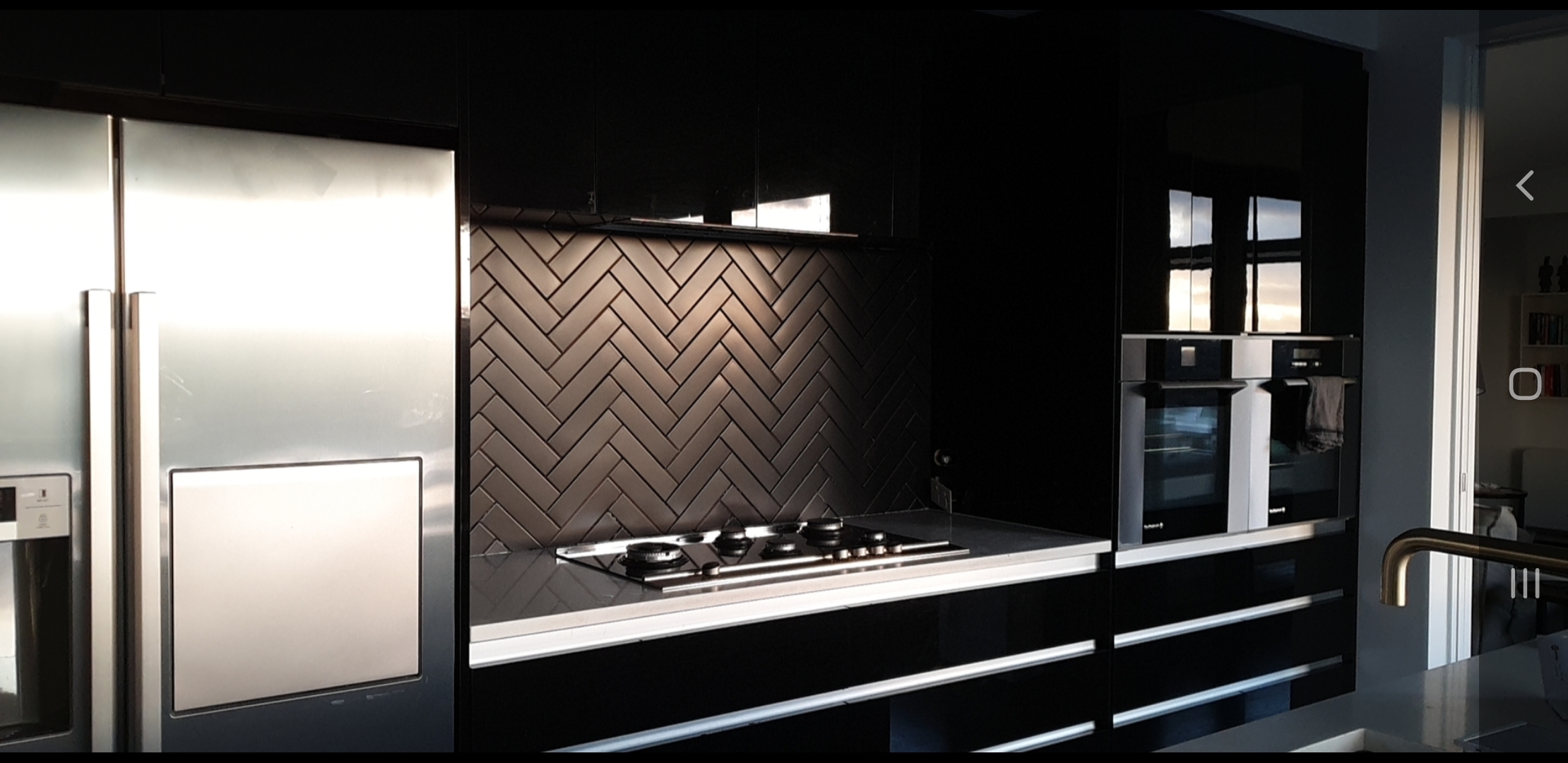 Our Metro Matt Black laid in a herringbone pattern. Photo from Tile Power.