Asuwere (pronounced 'as you were') is a proudly Kiwi owned business started by two brothers Sam and Noah Hickey that focuses on high quality, well designed menswear basics that don't cost the earth. When it came time to create their flagship store in the new Commercial Bay shopping precinct they turned to Wonder Group who have created a stylish yet comfortable space that perfectly reflects the Asuwere vibe.
.
Buster Caldwell, creative director of Wonder Group, explains the brief and the tile choice in his own words:
.
Asuwere is a brand for guys that hate shopping with a passion. It's an antidote to decision making fatigue, fueled by the simple concept of fresh, well-fitted clothing delivered monthly. The space needed to invite guests within the Asuwere lifestyle, an effortlessly cool environment reminiscent of the dream mens wardrobe. This means stripped back, organised & clean to a fault.
.
With this in mind, a simple selection of material finishes was selected to support the vision. The ivory plank-style Burlington tiles established a linear ground-plane from which to build the space, set on an angle from the off-set doorway to encourage guests to venture into the heart of the space. The neutral texture is heavy enough to ensure the space isn't too delicate, and quiet enough to dance in the background - not shouty in the slightest.
.
Alongside the other material selections, they help establish an environment fit for the modern kiwi man. Casually cool with a good dose of polish.
.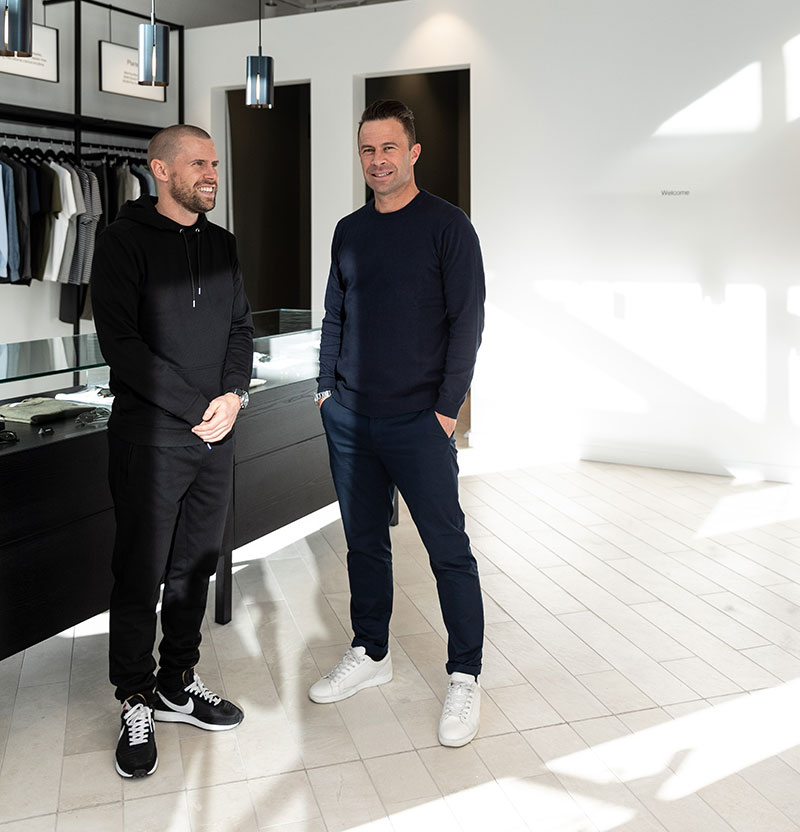 Brothers Sam and Noah Hickey.
.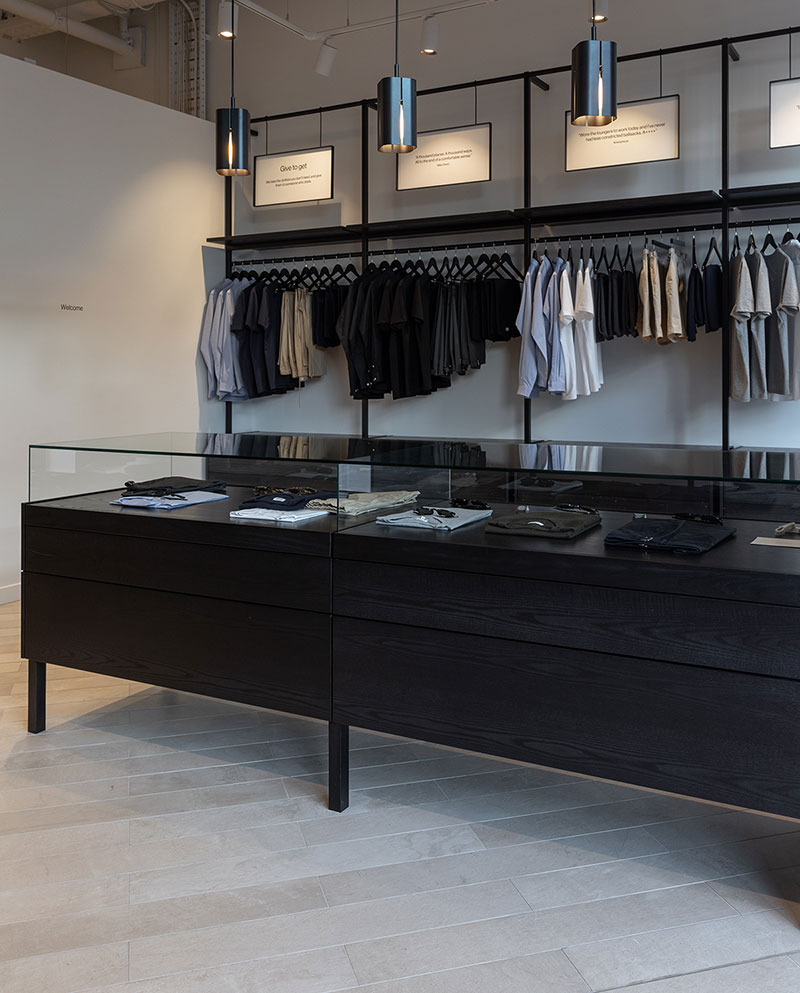 .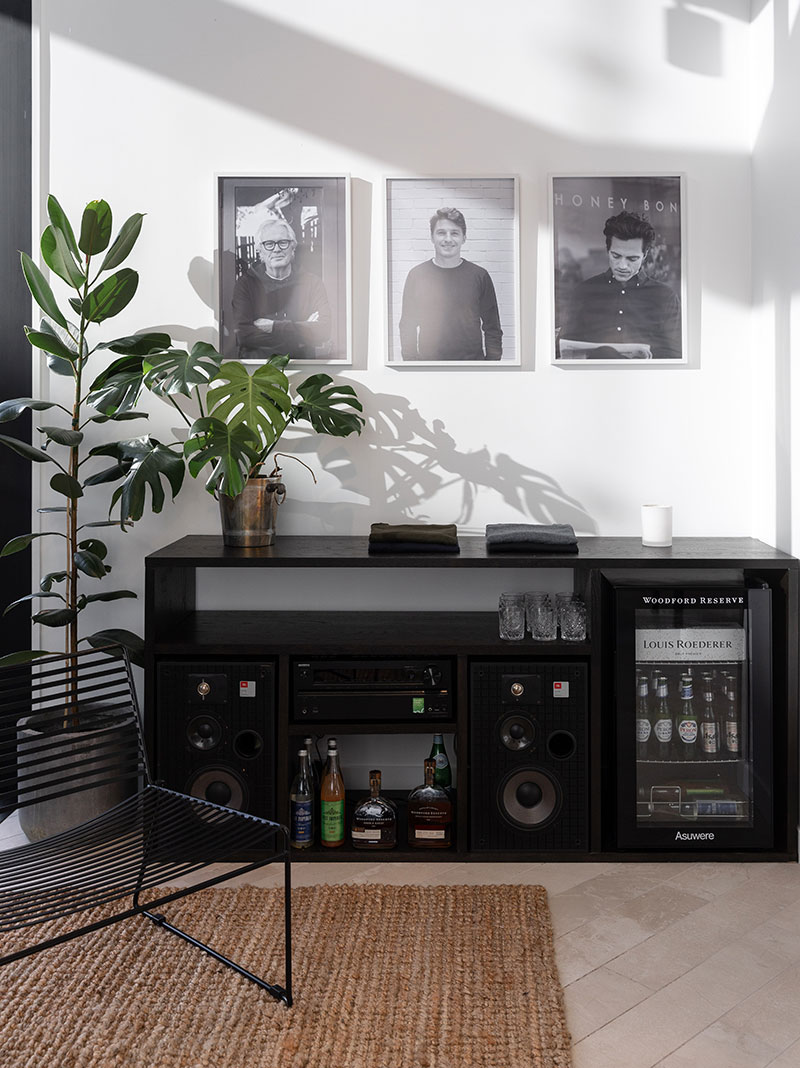 .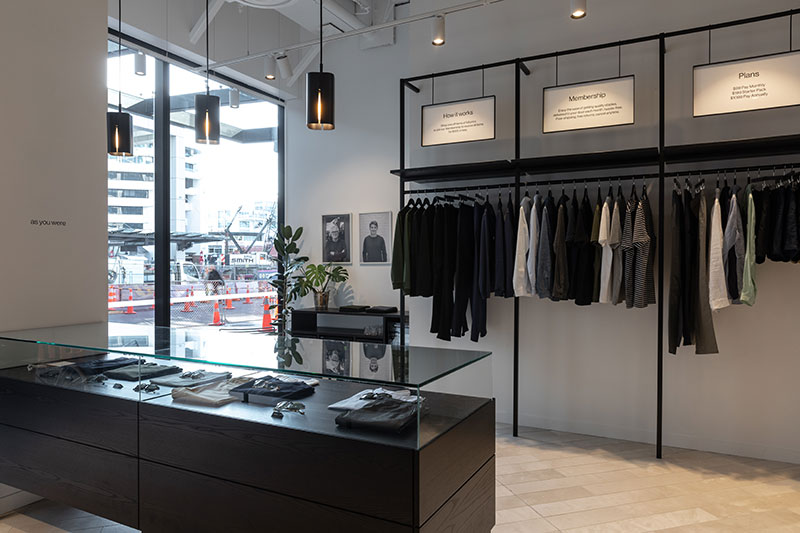 Visit Asuwere in Commercial Bay to check out more about this dynamic company and see some beautiful tiles!