Bisazza is the world's pre-eminent glass mosaic creator, so it stands to reason that they would also provide beautiful custom designs, making it easy to create your dream design out of beautiful glass mosaic.
The process is aided by Tile Space product manager Amanda Hellier who has been looking after Bisazza clients for over 30 years. She explains "Custom artwork begins when a client has an image or a photograph they would like to recreate in glass mosaic for the interior or exterior spaces of their home or work place. We send off the image to the Bisazza Design Studio along with the proposed measurements of the project. In approximately one week we generally have a render back from Bisazza for us to present to the client. There are usually adjustments to make and a physical measure of the space completes the final render for the customisation process. After sign off by the client and installer we are 14-16 weeks away from receiving the product for installation. Every customisation comes with a fixing plan so for the tiler it is very easy to get the pattern correctly installed.
.
The Sugar Club in Auckland's Sky City was one such client, the designers sent through some ideas of what they wanted and their plans for the space and Bisazza sent back the render pictured below.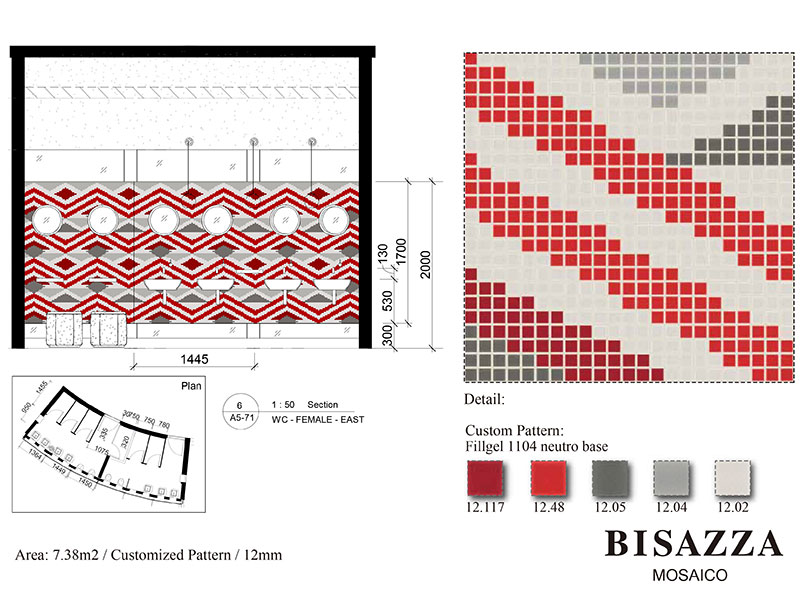 An example of the design for the Sugar Club Women's Bathroom in Auckland's Sky City.
.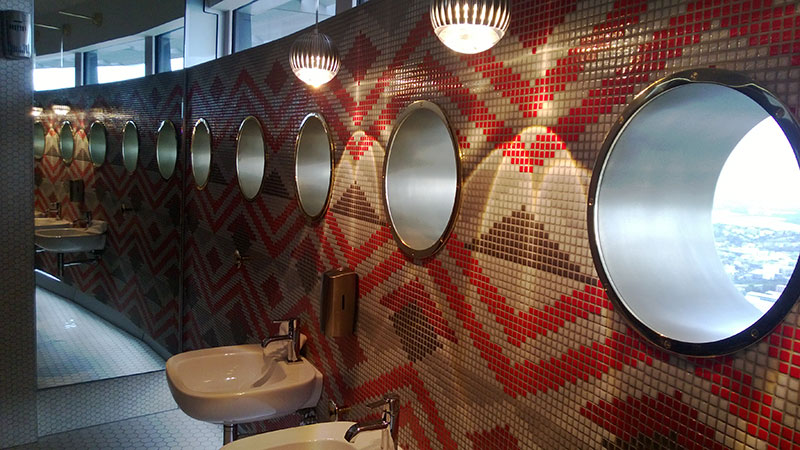 The finished product - the Sugar Club bar in Sky City, Auckland.
.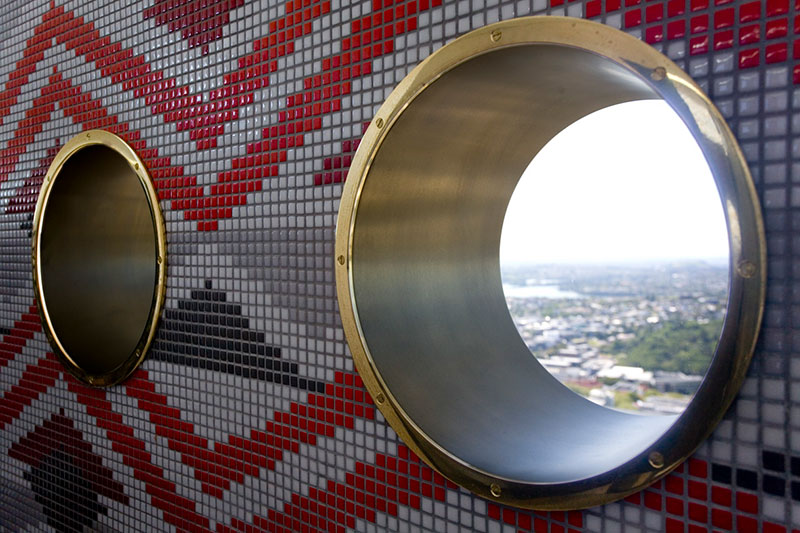 A close up of the mosaic and the beautiful portholes at the Sugar Club in Sky City.
.
One of our most exciting Bisazza Custom jobs, The elegant Whitford Estate, with interiors by designer Jason Bonham, exhibits the opportunities that the Bisazza mosaic tiles from Tile Space can offer.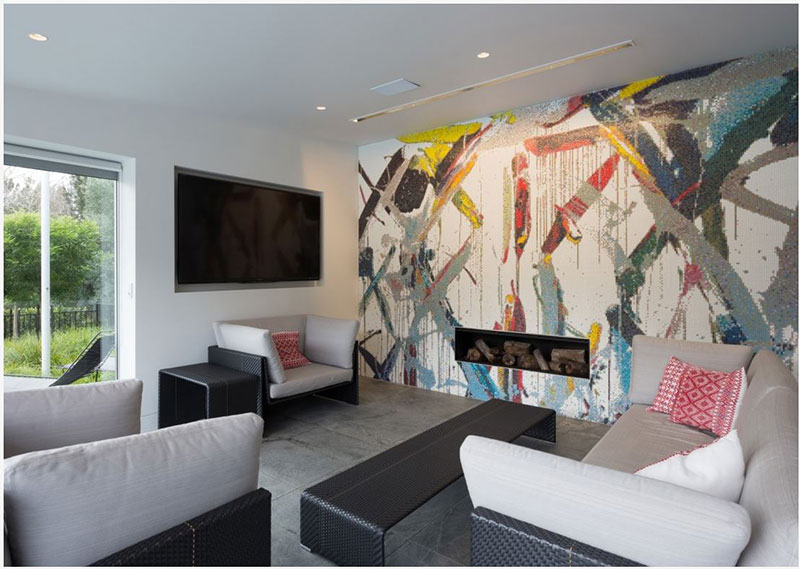 A favourite artwork by Allen Maddox is recreated in Custom Bisazza Mosaic on this living room wall.
.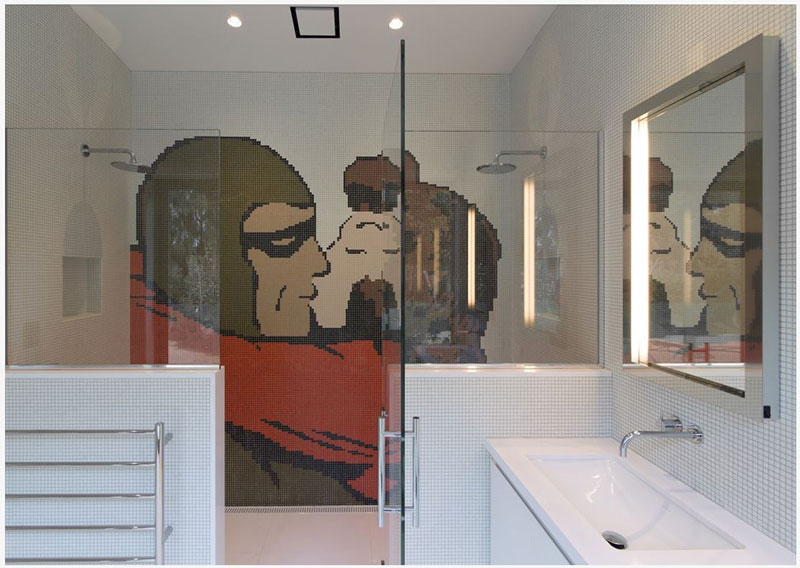 Another favourite from the Kiss series by Dick Frizzell, recreated on a large scale in the master bathroom.
.
The splashback below, created for a Japanese inspired home by Leonie von Sturmer shows how easy it is to create a unique and stunning space.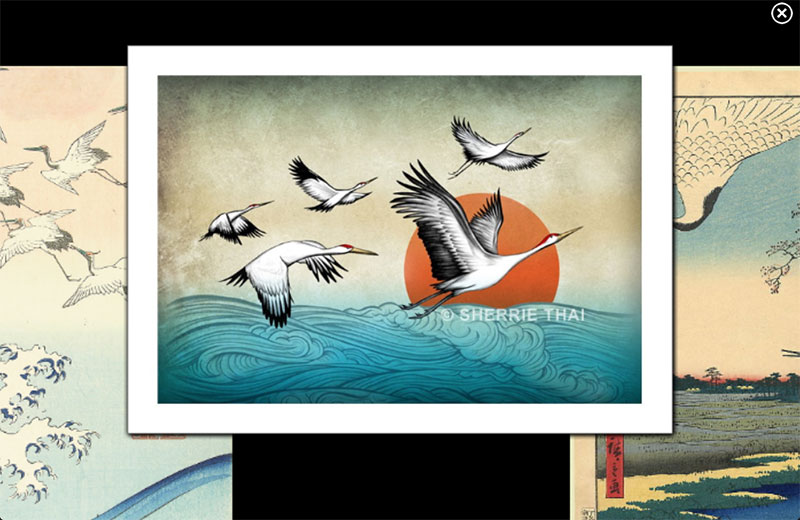 The original inspiration for the splashback design
.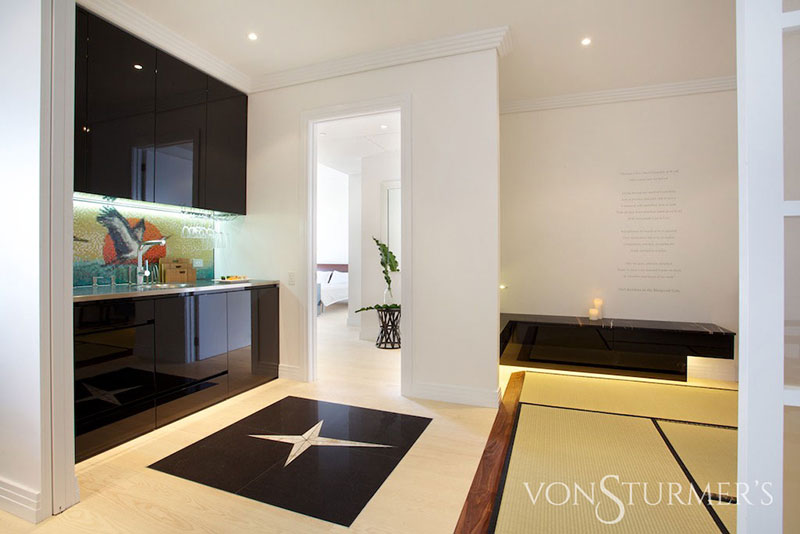 The finished splashback creates a focal point in the minimalist Japanese inspired space.
.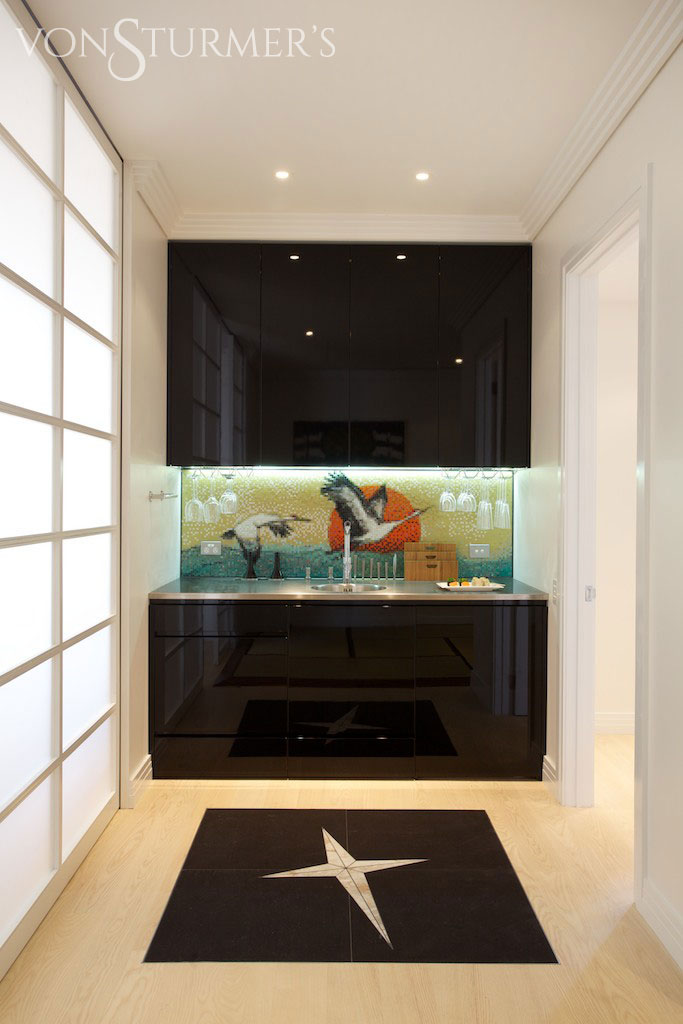 .
Finally, a space doesn't have to be completely custom! Bisazza have a range of beautiful and inspiring designs that can be tweaked to suit your space. One example is the bathroom pictured below, designed by Sonja Hawkins, it features the Bisazza Hanami Azzuro blend, which was tweaked to fit the space and then re-created in warm brown tones for the other side of the bathroom.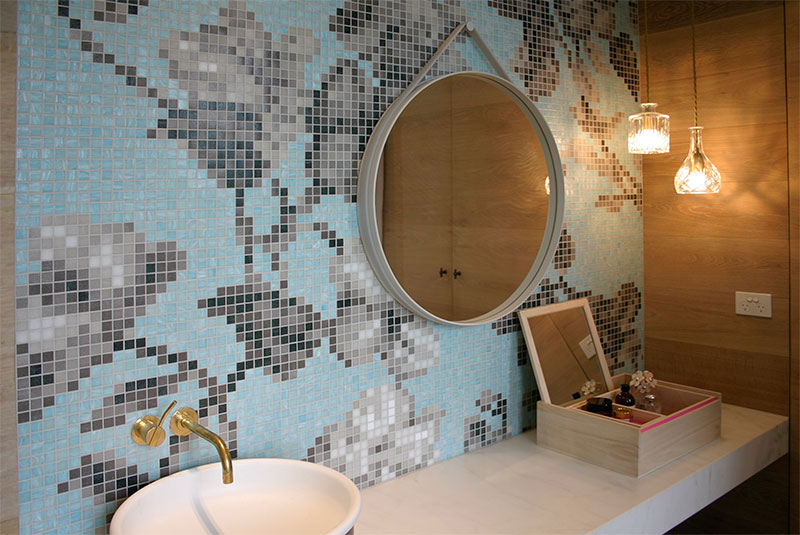 Bisazza Custom Blend - Hanami Azzurro
.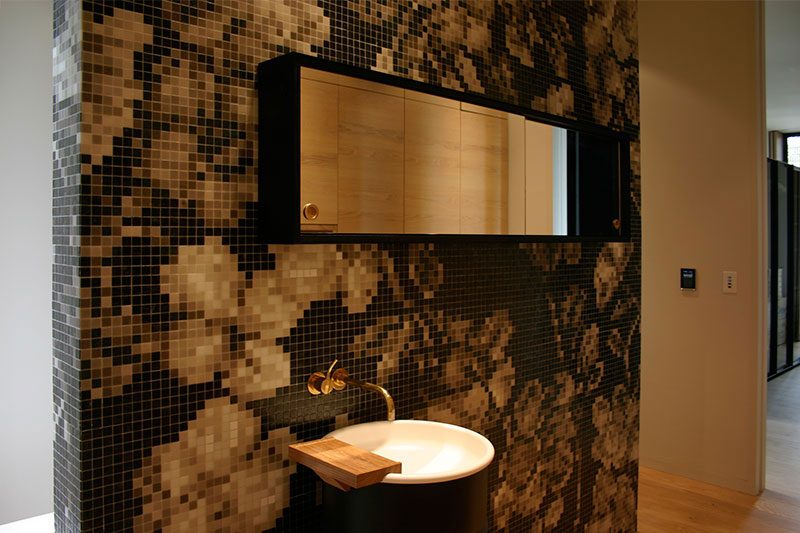 The Bisazza Custom Blend Hanami Azzurro rendered in warm brown tones for the other side of the bathroom.
.
For more on Bisazza mosaics or to explore your own custom project - contact our Bisazza Product Manager Amanda on 021 665 791 or bisazza@tiles.co.nz.
.
.
Browse our Stocked Bisazza Range