Large format tiles are having a moment, and no wonder with designs based on marble and stone slabs and sizes up 2.7m long, they're sure to make an impact on your space.
.
Our Italian suppliers scan the very best quality natural marbles and stones, then reproduce them in porcelain tile for beautiful and long-lasting tiles that look amazing and are much easier to look after and to install than natural marble and stone slabs are.
.
Porcelain tiles are only 6mm to 12mm thick so they are light and easy to handle. They don't absorb water so they don't need sealing and they don't stain, they can be cleaned with ordinary cleaning products and look good as new.
.
Check out a few of our favourites below or browse all of our large format tiles here
What is a large or extra large format tile?
At Tile Space, we say a large-format tile is any tile that is 750x750 or bigger. Meanwhile, a tile is considered extra large if it is over 1200x1200.
To find large and extra large format tiles from Tile Space, browse the type of tile you're after and then filter by size according to your preference.
Large-format marble look tiles
.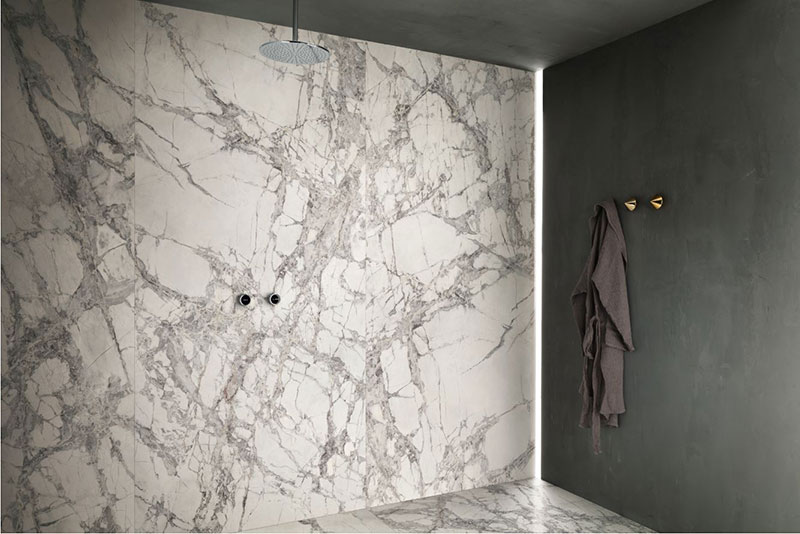 The new range called Invisible Light from those clever Italians LEA Ceramiche has a luminescent quality, especially in the silky satin surface, it gives a beautiful high end look and is available in 1200x2700mm and 600x1200mm in the matt and polished finish.
.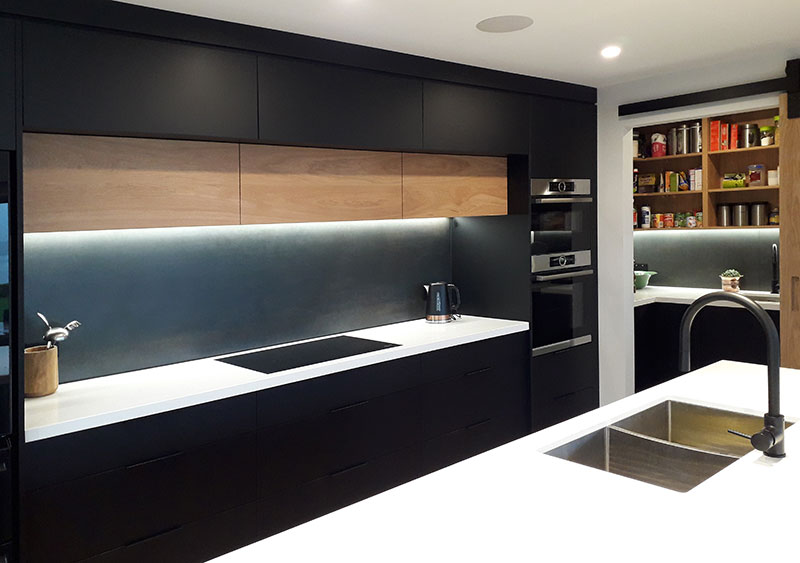 This stunning splashback is the Metaline Iron from Italgraniti. This understated beauty replicates the look of Corten Steel for a sophisticated industrial look.
.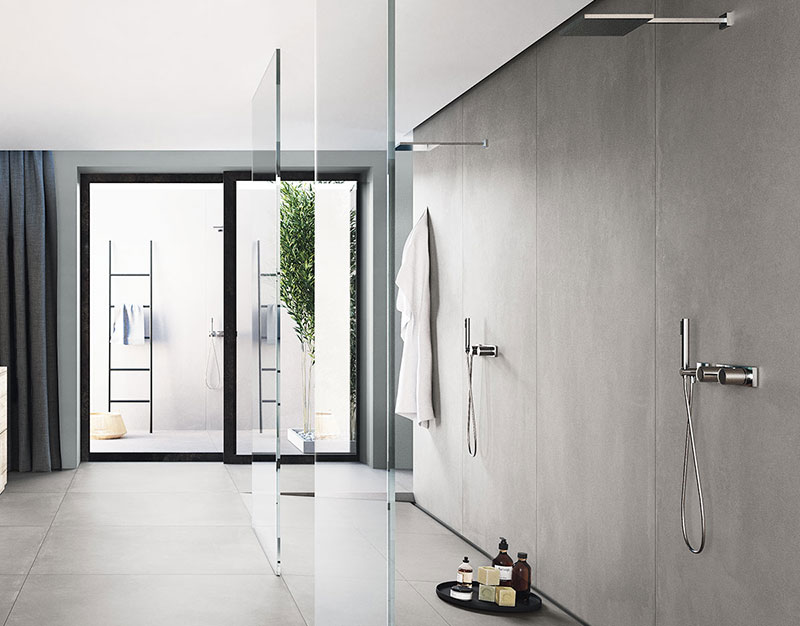 Concrete look tiles have a classic look that stands the test of time. Our Azuma range is inspired by Japanese surfaces, for an understated industrial look.
.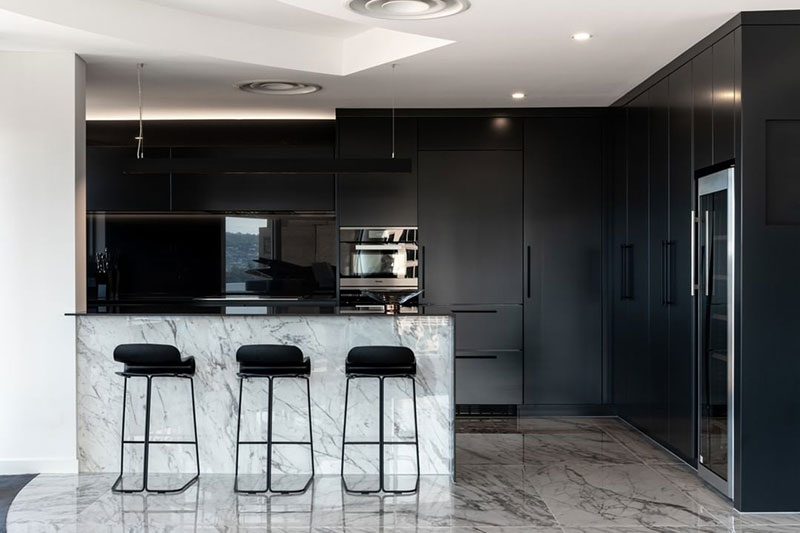 Using tile on a kitchen island is a great way to make a statement. This is our Marvel Statuario XL on the island front and on the floor is our Marvel Statuario 750x1500mm. Using large format tiles on the floor makes a space look larger and more cohesive.
.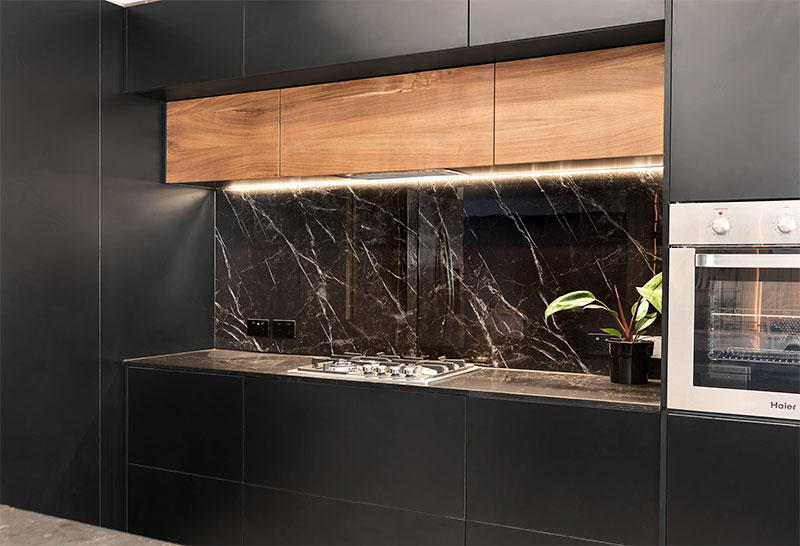 This sleek black marble splashback is our Marvel Noir 750x1500 tile and is actually two pieces with a join in the middle.
Find more large tile ideas and inspiration here.
.
Come and see us in store to discuss your next project and see our range of beautiful large format tiles.
.