Wallpaper in bathrooms isn't a new trend, it's been there since Victorian times. But, is it actually a good idea, especially with the NZ climate?
Worry no more, the bathroom experts at Tile Space have all the answers.
.
Here's what you'll find out from this article,
.
What kind of wallpaper should you use in a bathroom?
The wallpaper in your bathroom needs to withstand a highly humid environment, otherwise, the moisture can cause the wallpaper to peel. Hence, it's essential to use waterproof wallpaper made from fibreglass for bathrooms so, it can be installed in wet areas such as showers preventing the risk of peeling.
At Tile Space, we also have a range of other unique and durable wall coverings, including vinyl, which is easily cleaned just by wiping.
We offer creations from Tecnografica & Inkiostro Bianco, two Italian wall covering expert suppliers with a long history in waterproof wallpaper for bathrooms.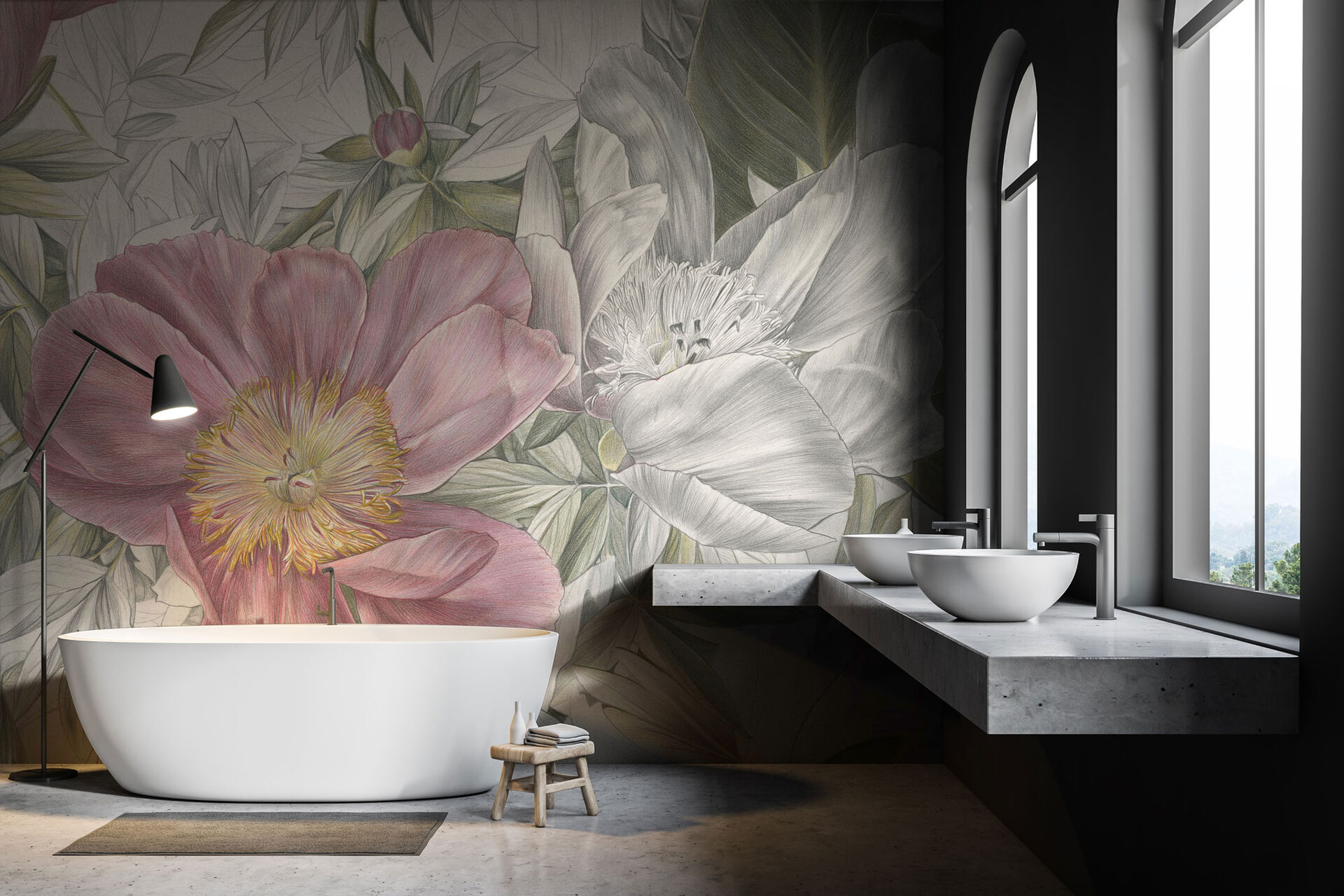 .
.
Is it a good idea to put wallpaper in the bathroom?
Not if you use regular wallpaper. The dark and moist surface behind the wet bathroom wallpaper is perfect for mould buildup. But, it is a good idea if you use waterproof fibreglass wallpaper as it has the power to prevent mould, spores and fungi.
The benefits of fibreglass wallpaper extend beyond the aesthetic appeal- it's allergy and asthma-friendly and super easy to clean and disinfect.
Related Guide: The Beginner's Guide to Bathroom Tiles
.
How do I prepare my bathroom walls for wallpaper?
Make sure the wall surface is even, clean, smooth, dry and primed.
Remove light fittings, mirrors and towel rails.
Smooth out the walls by repairing any holes with fillers.
Clean the walls by vacuuming and using a wall cleaner.
Once they are dry, apply a primer to seal the walls.
Watch this quick video from our Italian wallpaper supplier Tecnografica, to see the installation process in more detail.
See similar guide: Easy, Step-By-Step Guide To Waterproofing A Bathroom in NZ
.
Where & how to buy bathroom wallpaper in New Zealand?
.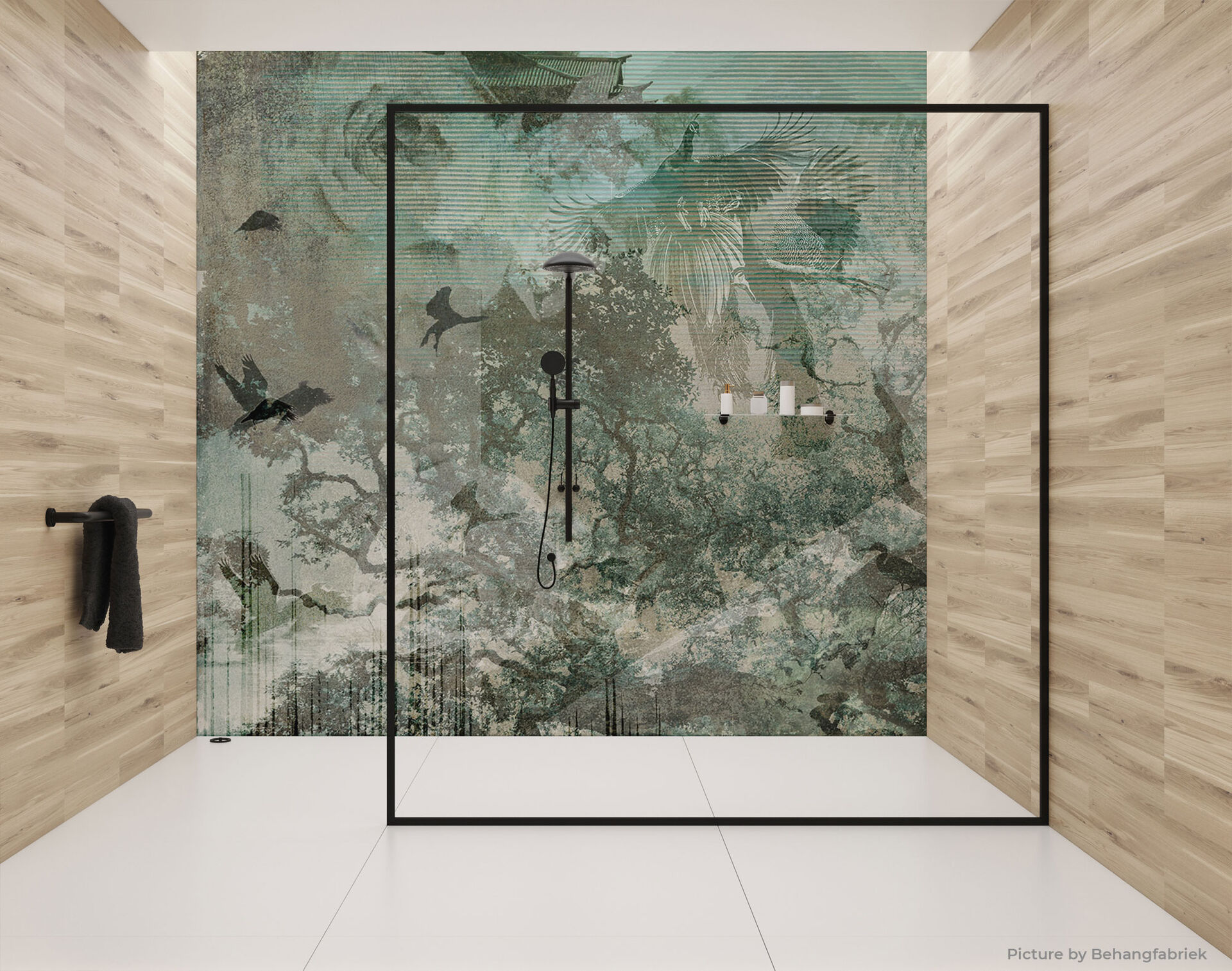 Shop stunning tile looks like this one here!
.
All of the stunning wallpaper featured on our supplier websites can be sourced through Tile Space in New Zealand.
Here's how to buy wallpaper for your bathroom,
Visit Tecnografica and

Inkiostro Bianco

websites
Select the designs you like
Contact our Product Manager - Amanda Hellier on amanda@tiles.co.nz or phone 021 665 791 who will advise and guide you on how to use the wallpaper of your choice in your bathroom.
.
Download the Inkiostro Brochure